The River Lee Country Park is a maze of lakes, water courses, streams, inlets and marshland, created by the River Lee as it approaches the north eastern edge of London.
The name Lee – also known as Lea, both spellings are used interchangeably – comes from the old English word 'lug', meaning 'bright or light'. This means that the names of the towns of Luton and Leyton have the same meaning – 'farmstead on the river Lea'.
The distance between the two places is over 30 miles, and the river is even longer – starting in the Chiltern Hills and flowing into the Thames.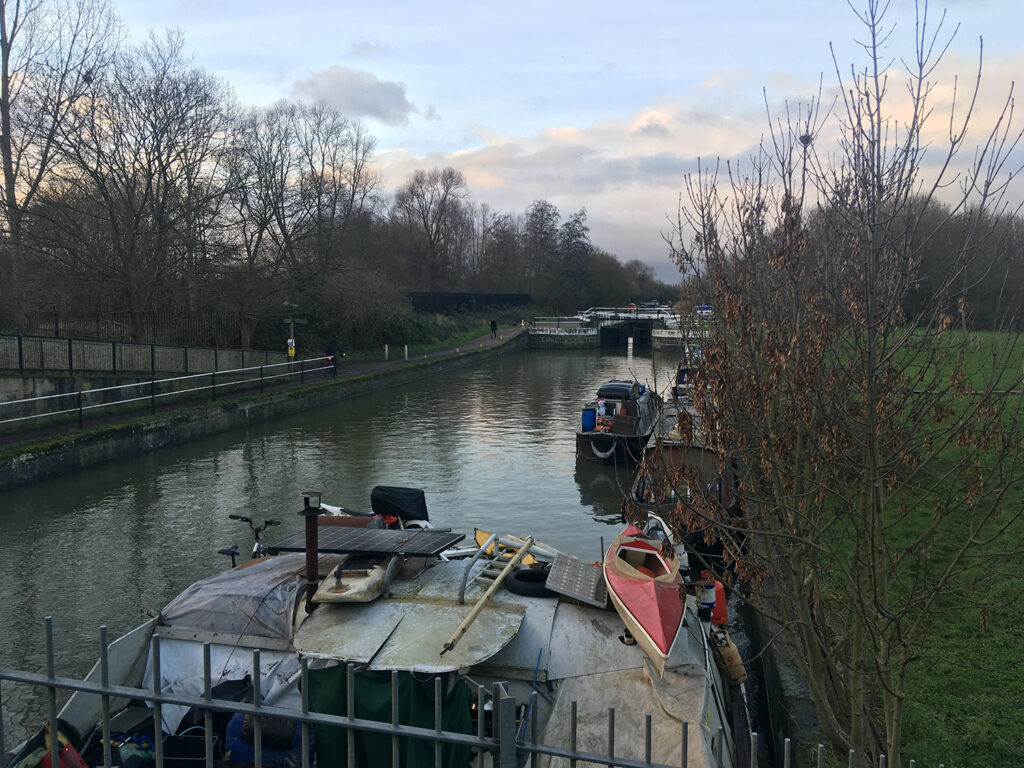 The River Lea's most important contribution to history was during the Anglo-Saxon times. In the late 800s Alfred the Great draw up an agreement with Guthrum, the leader of the invading Vikings, dividing England between them. The East and the North became Danelaw, and the rest was controlled by Alfred. The border between the two territories in part run along the course of the River Lea.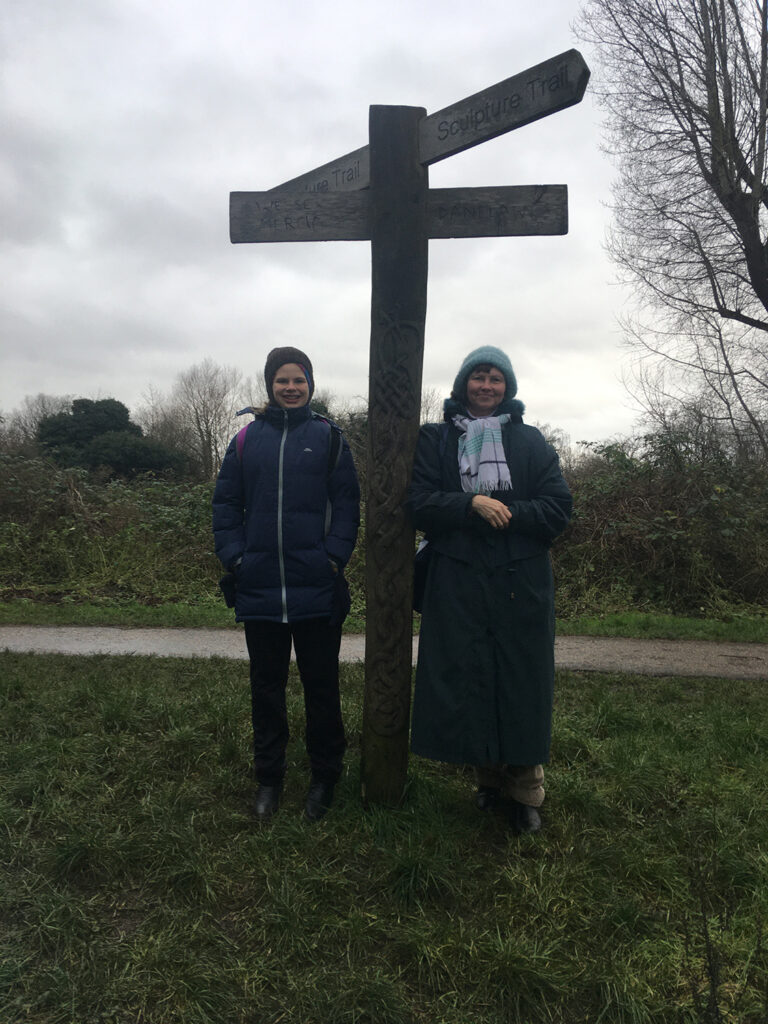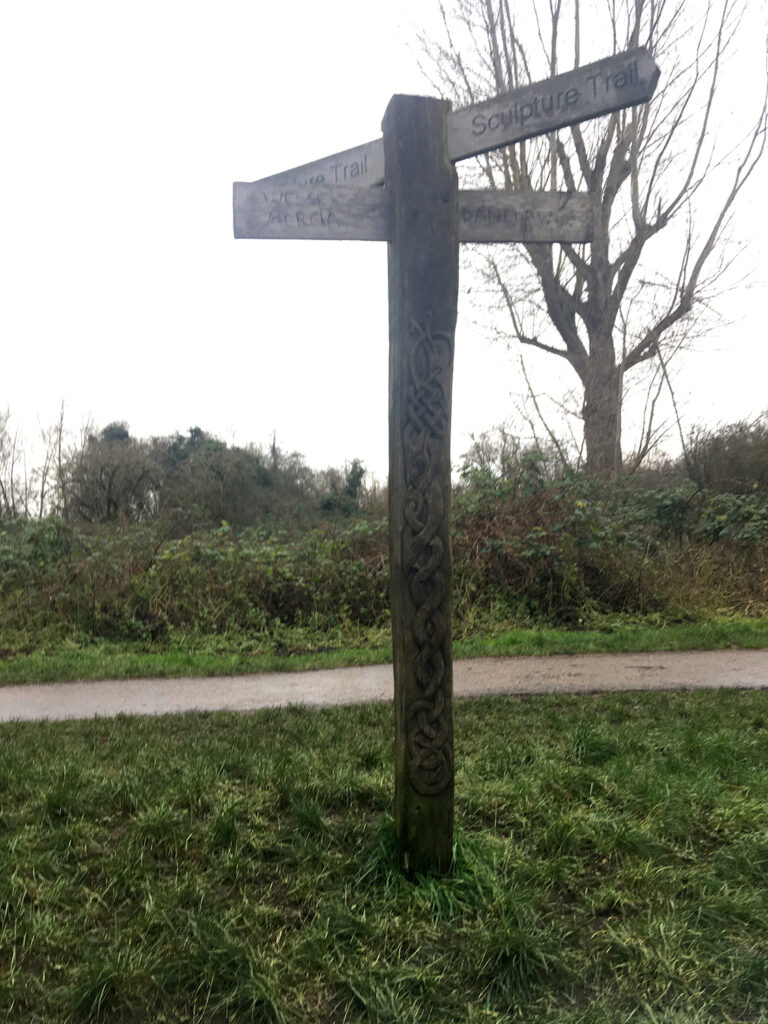 In 894 the Danes sailed up the river to Hertford and built a fortified camp around there. Alfred dug up a channel to divert some water from the river, the water level dropped and the Danes could not sail back.
To commemorate the role of the river in this ancient history, the park now has two wooden sculptures – a post showing the director of Mercia and Danelaw, in case a stranded Viking loses his way. Further in the park there is a representation of a Viking ship – certainly not going anywhere now!
The park has many routes to explore – we only went along the shortest one, with the wooden sculptures. Properly paved paths make a much more civilised walk than any of the parks we've visited far this winter!
The Shrine, carved out of the trunk of a cedar tree, has the face of the Green Man and a seat behind it, with a couple of benches opposite, also beautifully carved.
The sculpture trail
The Beetles in the park