As you wander around Pound Lane, between Willesden Bus Garage and Roundwood Park, you cannot fail to see people dressed all in white going in and out of the imposing building of Brahma Kumaris World Spiritual University.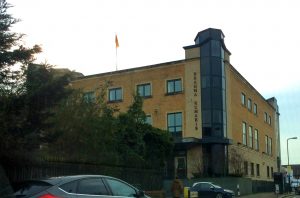 They go there to teach and to learn how to live a spiritual life of meditation, peace and happiness.
Brahma Kumaris is a religious movement (although they see themselves more of a teaching group – hence 'university' in the name) started in mid1930s in the Indian city of Hyderabad (now in Pakistan). A prosperous jeweller Dada Lekhraj Kripalani had a series of visions and began teaching his understanding of the world and spiritual experiences to a group of followers. The group took the name of Om Mandali, – from them chanting 'Om'.
The teachings of Brahma Baba, as he became affectionately known, elevated the role of women as bringers of peace and tranquillity. 'Brahma Kumaris' translates from Sanskrit as 'daughters of Brahma". The managing committee consisted of 8 women. Women were given respect and the power of choice of their life – whether to get married or have sex, even within marriage. Moreover, people from any caste were allowed to join. This was an outrageous challenge to the patriarchal and stratified Indian society, full of tensions in the last decade of British colonial rule.
Pressure and persecution drove the fast growing community to move first to Karachi in 1938, then to Mount Abu in Rajasthan in 1950, where the organisation has its headquarters now.
With its roots in Hinduism, BK believe that a person has a body and a soul, the latter entering the body at birth in order to experience life in physical form. The soul is intrinsically good, the goodness coming directly from God. The mundane attributes of the body, such as status, race, nationality, religion or gender impede this goodness. The world will be a better place if we follow the culture of soul consciousness through meditation, which purifies the mind and paves the way for a better life in the present and the soul's next incarnation.
BK see God as a 'Supreme Soul' embodying all virtues of the world, and his role is the spiritual awakening of humanity leading to the banishment of all sorrow, evil and negativity.
The BK Pound Lane building is one of over 40 teaching centres around the UK, and part of a network of over 100 BK centres around the world. 80% of followers are women, and many centres are in people's home. A novice is offered a course of 7 lectures on BK teachings and meditation and is expected to attend meditation sessions and adhere to BK concepts. Many followers choose to adhere to some, rather than all of those principles: celibacy, vegetarianism, abstaining from alcohol, tobacco and non-prescription drugs, meditation at 4 am, a daily class at 6.30 am.
BK's teachings are open to members, and also for anyone willing to learn positive thinking, self management leadership and living values courses.
White dress is not obligatory, but is regarded as a colour of choice symbolising purity.
BK Spiritual University is not just about teaching meditation – in it became affiliated to the United Nations. It provides consultation services to the UN Economic and Social Council and UNICEFF, as well as taking part in UN's International Peace initiative, Climate Change and Global Co-operation for a better World campaigns, with a permanent office in New York for this work.
BK put their ideas for a better world into practice. Their headquarters at Mount Abu are powered by the world's largest solar thermal power plant. They run a local hospital there, providing free healthcare to one of the most impoverished areas in India.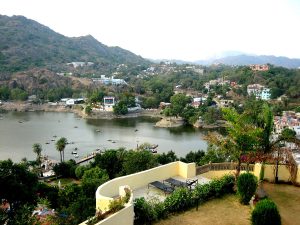 In a programme backed by Indian government and university research, BK are teaching meditation to Indian farmers – and to crops, – researching how meditation can improve crop yields.
Back at home in the UK, BK do not charge for their services, asking for donations instead. Every year they put on a Christmas family performance, showcasing general human values, such as honesty, respect for others, love and forgiveness. This is free, and makes a great alternative to your usual bawdy panto.
Our visit to last year's show: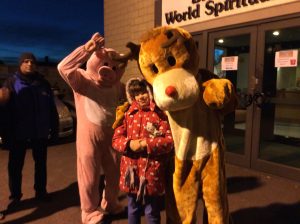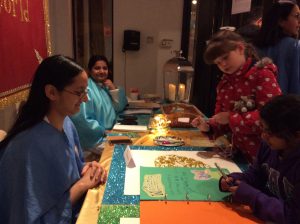 This year's performance:
http://brahmakumaris.uk/events/registration/50813-alice-s-wonderful-adventure/168998
For historic pictures of Willesden and other London locations visit
http://www.images-of-london.co.uk/
Willesden Local History Society