Welsh Harp: History Meets Nature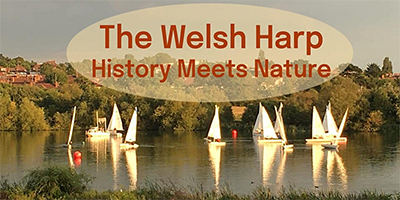 A walk from Birchen Grove car park to Woodfield Playing Fields and back to the garden centre.
A waterfront oasis in the heart of Brent, the park surrounding the Welsh Harp reservoir is a Site of Special Scientific Interest. The walk will cover the rich history of the reservoir and its flora and fauna, opportunities to connect to nature in your daily life, highlighting recreational opportunities for walks and sports.
This tour was developed for Brent Heritage Tours and Trails – is part of Being Brent – Heritage for Health and Wellbeing, a project funded by the National Lottery Heritage Fund and delivered by Brent Museum and Archives.
More information: www.brent-heritage.co.uk