Westminster Walking Tour and London Eye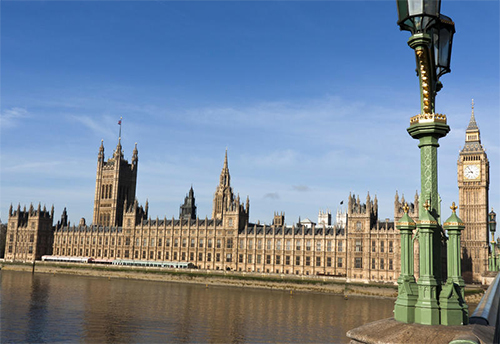 The walking tour of Westminster including the Changing of the Guards ceremony (2-4 hours)
Westminster lies in the centre of London, it is home to the British monarchy and an area of the most spectacular architectural beauty.
Trafalgar Square is the true heart of London, with the impressive Nelson's column, the lions and the fountains, against the backdrop of the majestic buildings of the National Gallery. It is the place for national celebrations and the spot from where all the distances to London are measured.
This is your chance to see the full splendour of the royal ceremonies in London – from taking close up pictures of the horse and foot guards to admiring the traditional ceremony of the Changing of the Guard at Buckingham Palace from the best vantage point (subject to the time of the year and weather conditions).
Alternatively, we can go on the London Eye – London's famous observation wheel, offering breathtakingly beautiful views of the capital. Get a bird's eye view of the most famous London sights, including the Houses of Parliament, Buckingham Palace, St.Paul's Cathedral, the Skyscrapers, Southbank, and, of the course, the River Thames and its bridges.
Westminster Abbey is a unique architectural masterpiece, the place of 38 royal coronations and burials of more than 3 thousand people – famous and not so famous.
Learn about 3 royal palaces, and see two of them – the home of monarchy then and now.
The famous Big Ben (actually, this is the name of the bell) crowns the Houses of Parliament, the home of British politics. Learn the history of this remarkable building and how it functions today.
Get a glimpse of No.10, Downing Street, – the residence of the British Prime Minister – as well as a number of major government buildings.
The magnificent St.James's Park is the most beautiful of London's royal parks. Take pictures of the most picturesque spots and learn about its varied flora and fauna.
The tour also includes a lot of well known and not so well known places and fascinating facts about them, including:
Ceremonial route to the Buckingham Palace
Where the 1st meeting of the United Nations took place in 1946
Winston Churchill – the World War II underground headquarters, and how he got his statue
Where were the first traffic lights in the world?
How does a Member of Parliament get a drink and makes it in time to the voting
Where Andrew Lloyd Webber went to school
The home of London's Bobbies (policemen)
Richard the Lion Heart and Oliver Cromwell – the opposing symbols of Britishness
Where to go for candle-lit chamber music
The secret world of gentlemen's clubs
Some of London's oldest and most curious shops
Where Fedor Shalyapin bought his shoes
Piccadilly – its past and present
Mr.Fortnum and Mr.Mason offer you the best of English tea