Willesden Jewish Cemetery Highlights Tour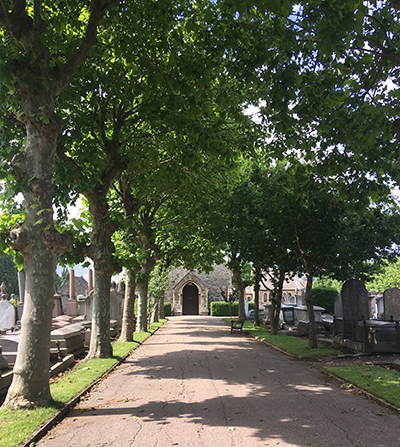 Willesden Jewish Cemetery Highlights Tour
The "Rolls Royce" of London Jewish cemeteries, Willesden Jewish Cemetery is the final resting place of many notable members of the community, businessmen, artists, politicians and other fascinating personalities. Our walks bring these colourful characterst to life.
The higlight tour includes the history of the cemetery and its role in the Jewish community, the gems of funerary architecture,  as well as some of the most important 'residents', including scientist Rosalind Franklin, director Michael Winner, founder of Tesco Jack Cohen, and many others.
Retail Giants: Heroes and Villains of the High Street in Willesden Jewish Cemetery
Behind every name on today's high street lies a story: sometimes it's a single individual with a vision, sometimes a family dynasty, sometimes they rise to great wealth and power from nothing, and sometimes they fall from great heights into bankruptcy.
A surprising number of such stories is buried among the imposing gravestones of the Willesden Jewish Cemetery. We reveal the lives of people who contributed to a vast array of products we buy today, from furniture, clothes and jewellery to fuel and food. Discover how the vision of the family dynasty behind Lyons tea shops revolutionised the way we eat out, and how the genius of Jack Cohen led the way to a supermarket revolution. Did you know that H. in H.Samuel was Harriet? She and her family have one of the biggest memorials in the cemetery.
Besides the heroes here, we also have the villains, – those, whose only passion was money, and those who would stop at nothing to reach their goals. More often than not, their downfall was just as spectacular as their rise to fame.