Now a National Trust property, the Morden Hall Park occupies the land, which in the middle ages belonged to Westminster Abbey, and, after the dissolution of the monasteries by Henry VIII,was acquired by the Garth family, the rich local landowners.
The River Wandle meanders poetically through Morden Hall Park – eventually it will flow into the Thames, as most rivers around London do. It provided good opportunities for mills in the area. In the 19th century the mills at Morden Hall were set to grind tobacco into snuff.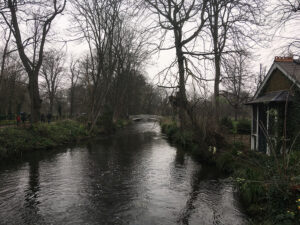 When tobacco was introduced to England in the 1700s, it became popular to take it as snuff. In 1834 tobacco merchant Alexander Hatfeild leased (and later bought) the mills here to grind dried tobacco leaves into snuff. The firm that he partly owned, Taddy & Co, sourced the tobacco from plantations in Virginia and run a factory in the Minories in London.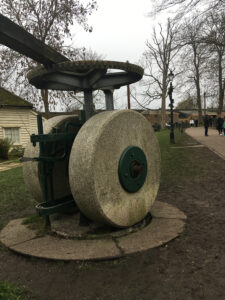 The business was successful, but by 1920s the habit of using snuff was replaced by smoking cigars, and Alexander's grandson Gilliat shut down the factory and the mills. He had a large fortune and used it for philanthropic activities, such as offering the main hall for a military and convalescent hospital during the First World War and garden parties for local children. When he died in 1941 he gifted the estate to the National Trust, stipulating in his will that the park should be available for free to the local community.