We wandered along the River Wandle in Merton and came across the site of the ancient Merton Priory, which is not a shopping centre. What remains of the priory is underground – the excavated remains of a great monastic establishment is now a little museum underground.
Only a few original stories remain, but the displays reveal its exciting history. Its main claim to fame is that a 10 year old Thomas Becket went there as a pupil. He became Archbishop of Canterbury in 1162, and, having quarrelled with Henry II, was murdered in Canterbury Cathedral in 1170.
Henry VIII's dissolution of the monasteries brought about the end of Merton Priory, with its treasures going to the king, and the stones used to build his Nonsuch Palace nearby.
The industrial revolution harnessed the fast flowing River Wandle, at some point spotting 100 waterwheels along its course. Only one remains now, – obviously, a museum. It celebrates the legacy of two famous people who set up factories side by side here at the end of the 19th century.
The waterwheel at Merton Abbey Mills was the centrepiece of Arthur Liberty's works. A successful trader in oriental silks, he set up a shop in London's West End, which still bears his name. He began producing his own printed cloths and bought silk printing production facilities on the River Wandle. The 15 ft waterwheel was used for washing the excess dies off the finished product by fixing them to a wheel, which dipped them in the river. This contraption was powered by the waterwheel. A few buildings remain, forming a complex of a craft market, little theatre, eateries and shops.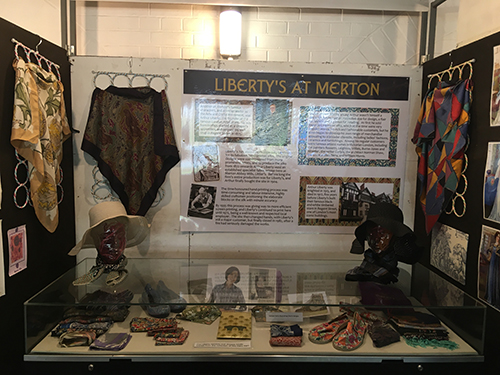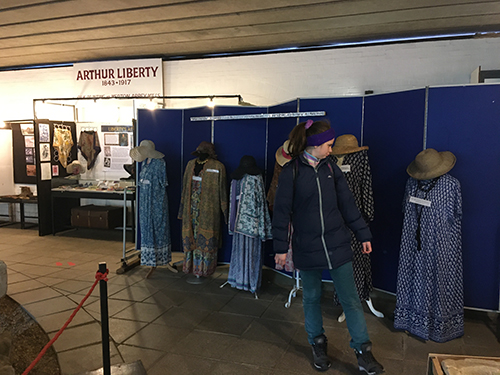 Arthur Liberty's neighbour was even more famous – in 1881 William Morris, already a successful producer of fabrics, tapestry, carpets, furniture and painted glass, was looking for spacious premises. The new William Morris works was set up a quarter of a mile from Liberty's works, at the site of the former Merton Priory. For a few years the 7 acre site became a huge Arts and Crafts production centre for weaving, dyeing, and creating stained glass, at some point employing 100 craftsmen. The surrounding country site inspired some of Morris' famous designs, including Strawberry Thief and Wandle.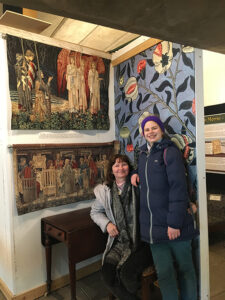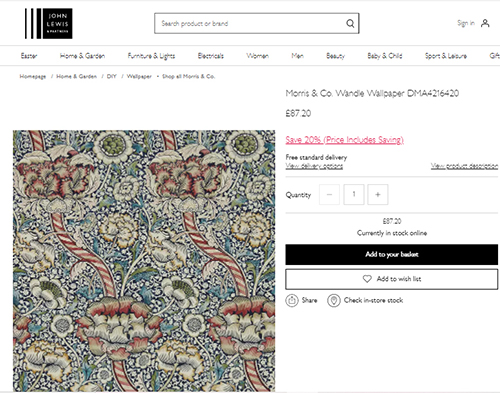 No William Morris buildings remain on the site, but the story of the contribution of the little river Wandle to the Arts and Crafts movement is told in the displays at the Chapter House museum and The Wheelhouse at Merton Abbey Mills.