In late 1930s an intelligent and gentle lady looked out of the window of her cosy sitting room over the estate that she owned. Her name was Edith May Pretty.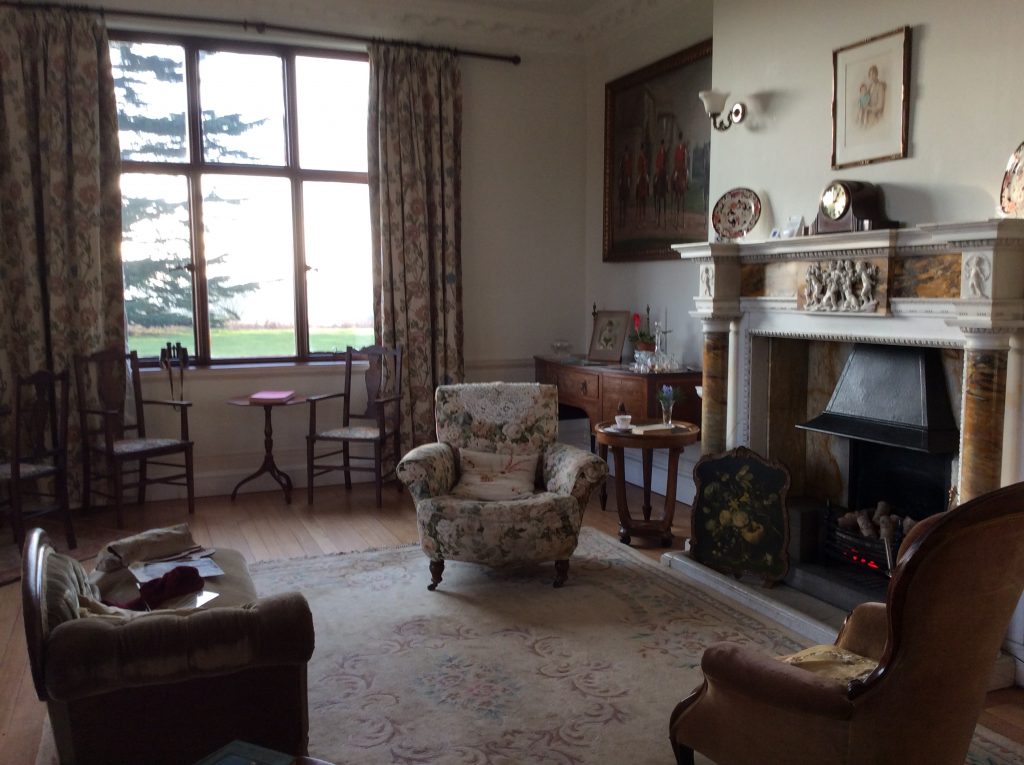 He came from a wealthy family of a rich industrialist, who devoted his ample spare cash to educating his two daughters by taking them on around the world trips, with particular interest in ancient artefacts. While her younger sister got married, Edith remained with her parents and continued travelling until her father died. She was 42 when she married a man who had been in love with her since she was 18, and they bought Sutton Hoo, a large estate in Suffolk with a beautiful house on a hill, overlooking the river Deben.
The happy couple had a son, but soon her husband died, and Edith devoted herself to charitable work and her young boy, – and spiritual healing, which was a popular fad at the time.
Her health was failing, and she must have spent quite a while looking at the mounds across the ditch visible from the window of her sitting room. This is what she saw
She heard stories of ghosts of warriors marching atop those hills. She also knew that they had been plundered hundreds of years previously, with some metal nails found, and she wondered if there was more to them than just spiritual apparitions.
Edith organised – and paid for – an archaeological dig, by a local archaeologist Basil Brown, who was recommended to her by the Ipswich Museum. This is his workshop, reconstructed in a little building next to Edith's manor house.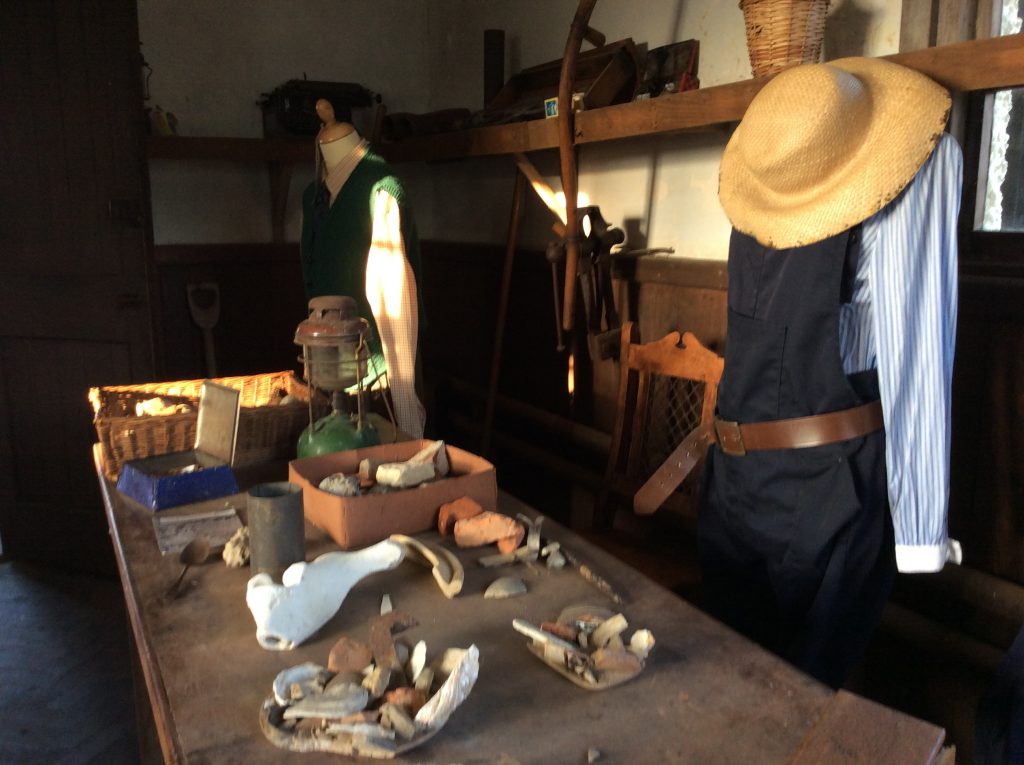 A smaller mound excavated in 1938 revealed a ship burial, previously dug up by 19th century, yielding some ship rivets. Now this one, known as Mound 2, is built up to its original height.
In fact, all mounds had been ransacked, as became apparent during excavations later, some as early as 16th century.
The works returned in 1939, when Edith insisted that the biggest, Mound 1, was to be dug up.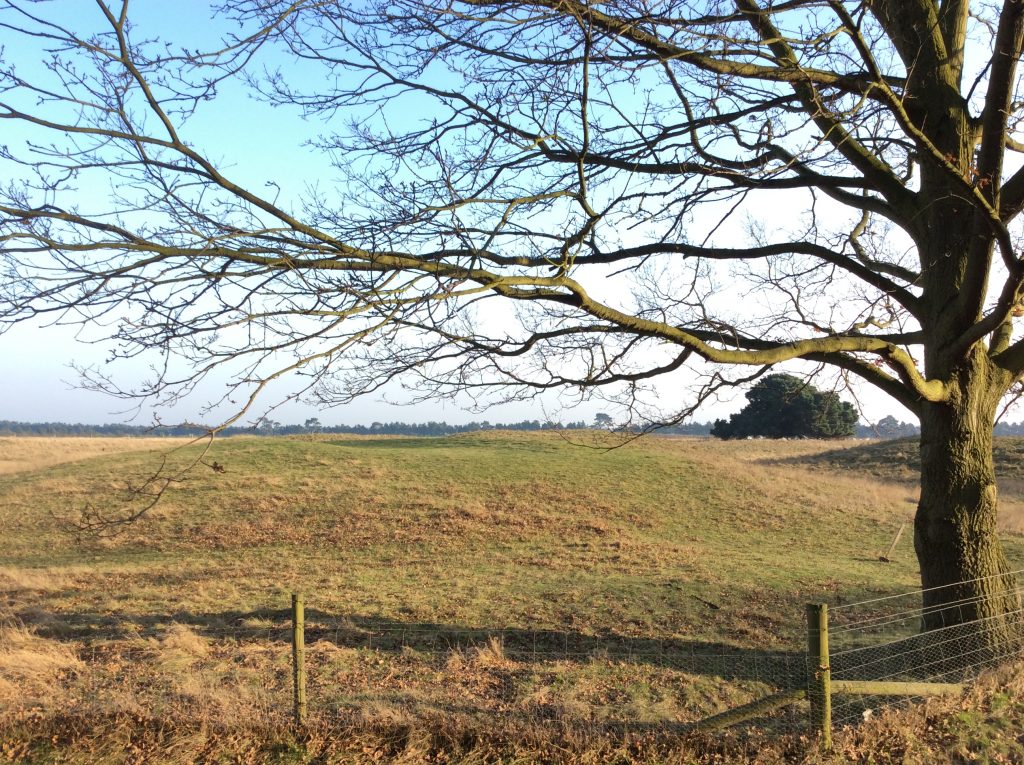 And this is what they found – a ghostly imprint of a ship in the sandy soil.
The ship was filled with belongings of an Anglo-Saxon king.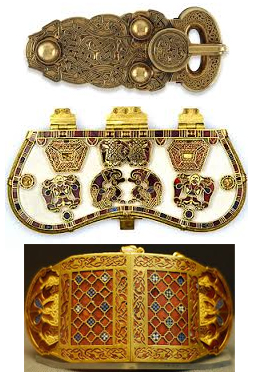 Quite soon it became apparent that this is one of the biggest Anglo-Saxon finds in England. Dignitaries from the British Museum told Basil Brown to 'move over' – Edith insisted on his involvement and ensured that his job was secure, – this is the kind of woman she was.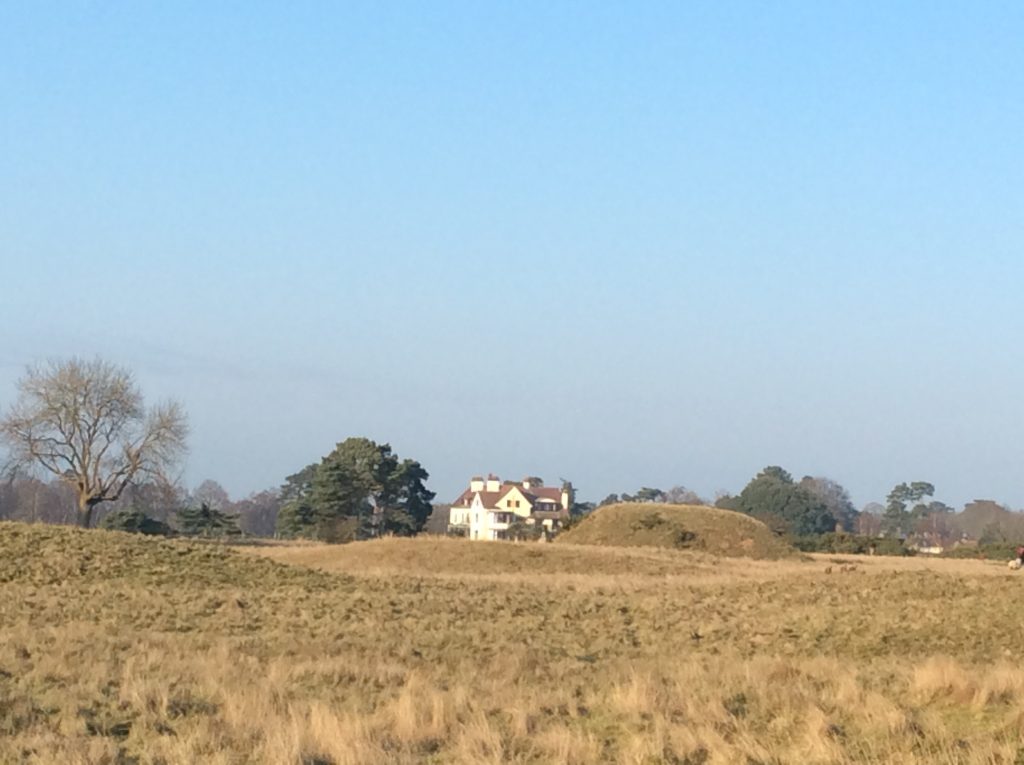 What they found was a real treasure – in terms of both material and historic value. The 18 mounds sitting close together on one plot of land turned out to contain two ship burials (out of only 3 known in England), 6 cremation burials, a burial in a (possible) coffin and a burial of a young warrior and his horse.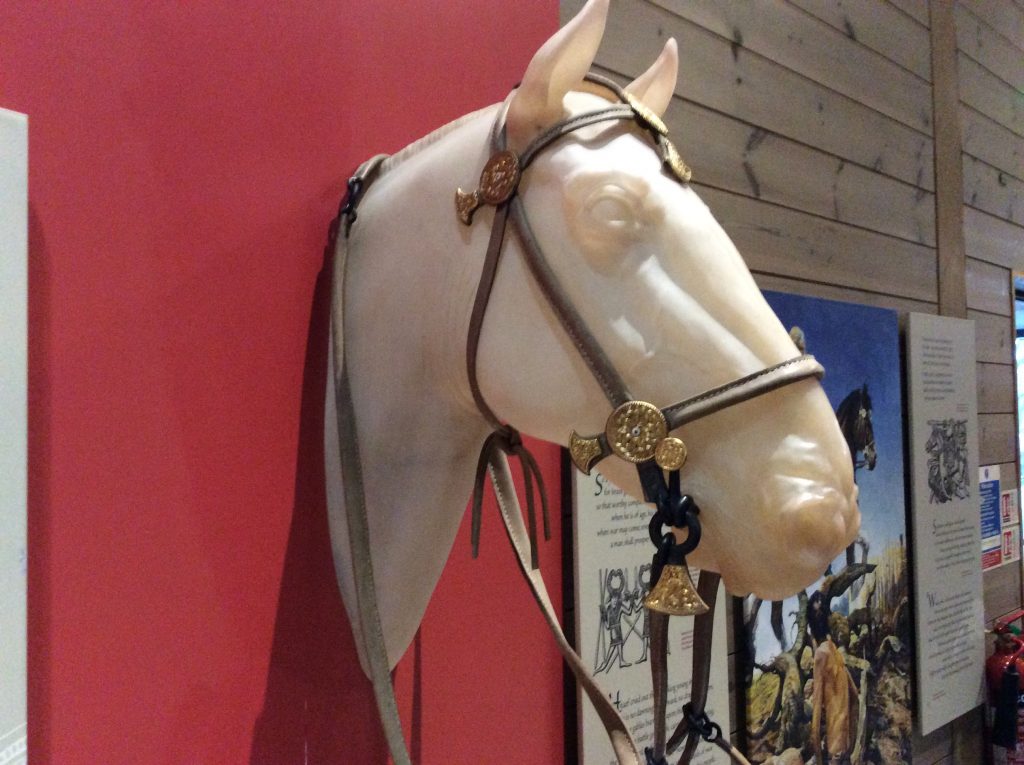 Some artefacts are in Ipswich museum and in the visitor centre at Sutton Hoo, but the whole of the most important ship burial in Mound 1- thought to be of Anglo-Saxon king Raedwald – is in the British Museum.
This was the generous gift of Edith Pretty – the courts established that everything belonged to her, and she donated the treasure to the nation, with the provision that it will be displayed in the British Museum. This was the most valuable gift made to the British Museum in the lifetime of the owner. Sadly, Edit did not live to see her gift on display. She died in 1942.
It was lucky that Mount 1 was excavated in summer 1939 – the First World War starting in autumn 1939, and the estate was commandered by the military, with the house being used as, and the fields as a training ground for military vehicles.
During the war the Sutton Hoo hoard was stored in Aldwych Tube Station and now form the main part of the British Museum's Anglo-Saxon gallery.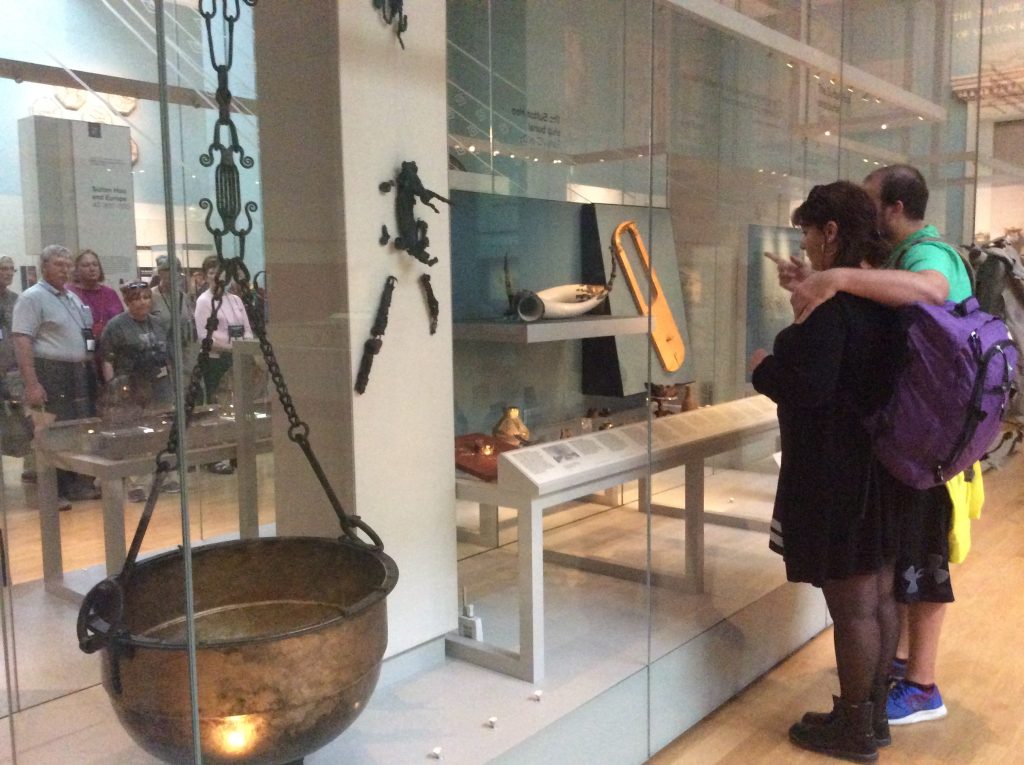 After the war the estate Edith's son sold the estate, which became a farm. Edith's will stipulated that the estate can be sold only on condition that the excavation rights belong to the family, who subsequently passed them to the British Museum.
After the death of the last owner in 1990s, Sutton Hoo became a National Trust property, and now offers a 1930s interiors reconstruction in the manor house, a visitor centre telling the history of Sutton Hoo finds, and, of course, a walk around the mounds, which brings us closer to the great mystery of the Dark Age Anglo-Saxons.