When I was doing my Blue Badge guide cause, one of the teachers told us that if a tour is interesting for children, it is more than suitable for adults – because it is interesting. One may quote dates and numbers, but it is the stories that bring history to life, and make it fun to go on a tour.
This is what I want to do – in my work, and now in this blog.
One of the best examples of exciting history story-telling that I ever came across is the British History Podcast. I came across is when researching Anglo-Saxons for the British Museum tour, and have been absolutely captivated by Jamie the presenter's style.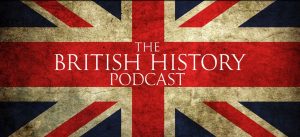 The website says, 'The BHP is a chronological retelling of the history of Britain with a particular focus upon the lives of the people.'
Actually, it is much more than that. It is just the right mixture of meticulously researched historical content and a captivating manner of presenting it. To me, it goes like a detective story, with a cliff-hanger at the end of the episode!
The best example is the first Sutton Hoo podcast – a must for everyone doing Anglo-Saxons as part of primary school history curriculum:
Lilia loved that one, and the first part of the following episode, which gives a vivid imagery of what it was like to be present at a cremation ceremony of a real life Anglo-Saxon, with sounds and smells of burning a body on a huge funeral pyre!
Well, some episodes are more exciting than others, but for me, every little detail of historic importance is worth knowing, and I am savouring every one of them, being only half way through Anglo-Saxons, and they are over 230 episodes, and only up to King Alfred!
It felt a bit weird at the start to listen to British History in an American accent, quite used to that after the first few episodes.
I became a member, not just because I can get special members only episodes and transcripts, but also I love supporting this great project. I met Jamie in person during last months' BHP in London, and although I was there only briefly, it was a great pleasure to have a chat with the BHP team and other followers, hopefully, they will have more of those going in the future.
In the meantime, I will do my best to tell stories from history, from everywhere we go on our adventures.