By the good fortune of Lilia's music talent, we took part in the Open Day in the Yehudi Menuhin school in the village of Stoke d'Abernon in Surrey on 24 October 2017.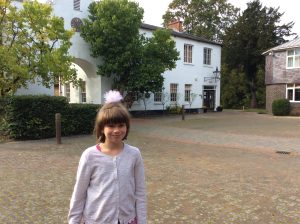 In some respect, this is a typical English boarding school, but it is also a unique hub of music making, and a place steeped in history.
A couple of Victorian houses, now extended and complemented by modern buildings, stand amidst beautiful grounds in a typical English countryside setting. Founded in London in 1963 with only 15 pupils, the school moved to its present location a year later. Now it has 80 superbly talented young people being taught and looked after by 50 members of staff.
Yehudi Menuhin was an amazing musician — and just as amazing person. A violinist since the age of 4, by 7 he was performing as a soloist with a symphony orchestra in America. Yehudi's parents were Belorussian Jews, who emigrated to the New World. His family later went to Europe, and Yehudi eventually settled in Britain, becoming a British citizen. He travelled and performed all over the world, pushing the boundaries of violin performance, as well as what classical music should be in a modern society, receiving an honorary knighthood in 1965. Menuhin's name lives on through festivals, music schools, foundations and projects, music books, specially written or commissioned works, collaboration with such luminaries as the sitar legend Ravi Shankar, jazz virtuoso Stephane Grappelli and Sir Edward Elgar and countless musicians and composers who had good fortune to work with the great master.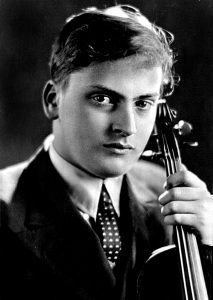 Menuhin said that he had an affinity with young people, because he felt so youthful himself. When he died in 1999, he was buried in school grounds. As we were being shown around, we felt his spirit living through the ethos of the school, with pupils talking about him with love and respect.
To become a student of the school one needs to fulfil only two criteria — to be between 8 and 19 years old, and have an exceptional musical talent and a dedication to become the best performer in the world in their instrument — any type of strings, including guitars and harp, or the piano. Most students are boarders, only a handful come as a day pupils. With the school fees in excess of £40,000 a year, they have generous provision in grants as means tested bursaries, so if a child has talent, money is not a barrier.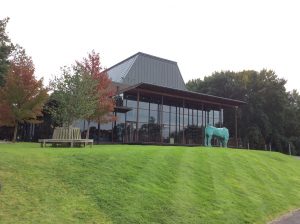 The entrance is by auditions, the final round of which is a three day stay at the school to see how he or she fits into the school life. They are looking for the natural talent, and also the ability to perform in public. Even to qualify for an audition, the child needs to reach a performance standard on their instrument, and a perfect pitch certainly helps!
Once in, the pupil's life revolves around music, which is the main subject at school. Personal tuition is supplemented by a generous curriculum of music theory, history of music, composition, ensembles and practice sessions.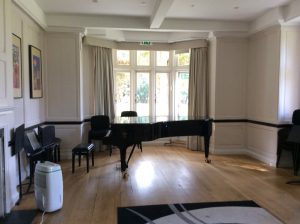 A swimming pool and fitness sessions ensure that the young performers stay in good form for their rigorous music making.
We were shown around by a young lady studying violin, who was ecstatic about her instrument and life at school. At the end of the tour we were directed to the theatre for the student performances. She forgot to show us one block, though — where they do their academic studies — completely slipped her mind! We did a quick tour of this and saw nicely equipped classes for the core academic subjects. The class sizes vary, the largest has 15 pupils, and the smallest — current year 6 — only 4. This is because they only take the pupils who fulfill all their criteria, and if on a certain year there aren't many of those, they do not fill the class, — also, they are restricted by the number of boarding places.
The school's website talks about the high standards of academic education, but it seemed that in practice this is very much an afterthought to music, judging from the attitude of the pupils and the fact that academics were not even mentioned in the introductory talk by the headmaster. This may not be a bad thing — if you are going to the Menuhin school, it means you dedicate 100% of your life to music, and the school helps you to reach the horizons of excellence that only they can open in front of you!